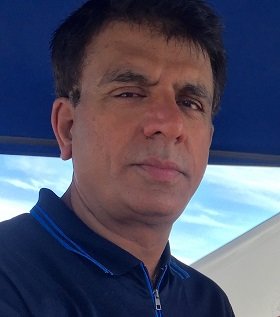 Saud Omran
Saud Omran, the Artist of 'Maysan Etching' inspired by the natural texture of real wood has a great talent to express art in wood.
Saud achieved the art of etching in wood by observing each and every piece of wood and its grains which turns into a unique masterpiece. The soft texture and smoothness of Aspen wood he found were the best to create engraved and embossed wall art pieces. Since then he's handcrafted masterpieces and has never looked back.
Today, Maysan Etching is growing and is finding itself in high demand for their art of high quality & finish.
Call it memorable souvenirs! Mayan Etching is an art studio that enhances your empty walls, corners, or any space. Giving it a rich and unique look. Maysan Etching was born out of a love for creating custom wall art pieces that combine the natural grains and texture of wood, with the strength and elegant lines of wood grains. We're on a journey to find new ways to build one of a kind piece using raw materials and sourced locally to create artworks of natural beauty that will last for generations.
Maysan was founded in 1997.Today, as an artist we want to create an artwork that is unique, Stunning, trendy and long lasting. We offer hand finished products of different variety like Engraved wood art, Embossed Wood art, Etched wood art and Aromatic wood art all of which are individually carved in real wood with a lot of care that enhances the appeal of your home or office.
The Maysan wall art is great for homeowners, businesses, Architects, and Interior Designers.